Rob supports two very personal charities close to his heart; The Cystic Fibrosis Trust and the Prince's Trust. He is also passionate about education and sits as an Advisory Board member at Faculty of Business and Management at UWE the the aim of inspiring the next generation of business leaders and designers.
Cystic Fibrosis Trust
Rob has been fighting a lifelong battle with Cystic Fibrosis but has never let it stand in the way of achieving his goals in life.
He is patron of the Trust's Sixty Five Roses Club, designed for supporters who can give a minimum amount of £1,000 or more annually to help the Trust fund vital projects that support people with CF and their families when they need it most. From research to clinical care, campaigning to providing information and support. They need your help to make the dream of a life unlimited by cystic fibrosis a reality.
"Many of my peers are entrepreneurs and one thing we all share is overcoming a significant obstacle in life. People with cystic fibrosis and their carers find fighting off the next infection a daily challenge, but in doing so it gives us the drive and determination not to be beaten." Rob Law MBE
Prince's Trust
Unsure of how to get his business off the ground, Rob approached The Prince's Trust in 2003 and experienced what would be his first real success.
Rob took part in the Enterprise programme which provided him with a mentor, business advice and a low-interest loan to get him started.
Rob is now an active ambassador raising the profile of the Trust.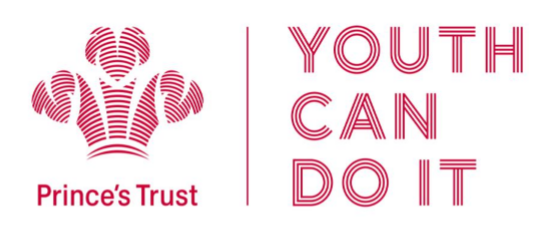 "Working alone was a bit daunting at first but taking part in Enterprise really gave me the confidence to define my business plan and strategy. The help of the Trust has been invaluable and it helped me to develop the early stage of the business." Rob Law MBE